In this tour we got some HQ pics and other amazing pics of Celine performing.
So this topic is to bring in one place the best of this pics...
You can also write from which concert you post the pics.
I'll start...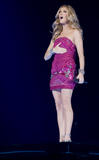 (Birmingham, UK)
(Melbourne, Australia)
(Amsterdam, Netherlands)
Edited by tal-sh2, 25 June 2008 - 08:43 AM.